Few companies have devoted as much energy to the power of push messages as Urban Airship.
The Portland, Oregon-based company, best known for its push messaging platform for apps, just recently sent out its 100 billionth push message a few weeks ago. So it's no surprise that Urban Airship also has plenty of data about what makes for a good push alert.
For its 2013 "Good Push Index," its third such report, Urban Airship surveyed more than 2,400 apps and 500 million push messages to figure out the latest notification trends. The results mostly matched up what the company previously found in its earlier reports: Push messages helped to double retention rates and increased engagement rates by around 26 percent.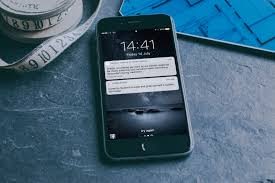 This time around, Urban Airship also had enough data to analyze how well specific verticals handled push messages. The big winners? Retail, gambling (outside of the U.S.), and entertainment apps. Surprisingly, the company found that push didn't help with retention rates for games very much (14 percent of users who opted into push messages for games kept the apps, compared to 9 percent of users who didn't enable push).
Retail app developers typically managed to keep around 116 percent more users who opted into their push messages, and they also engaged with the apps around 40 percent more than non-push users. Brent Hieggelke, Urban Airship's chief marketing officer, tells me that many retailers have learned to keep their unique brand voice in their push notifications, which may appeal to their fans. And who doesn't like a good deal?
But just because your users are opting-in to your push notifications, it doesn't mean they'll actually use your app. Hieggelke notes that media and sports apps see surprisingly high amounts of users turning on push notifications, but those users don't actually engage with the apps much. That may be because the notifications themselves provide enough information (like a quick score update) that you don't really need to open the app.
Now that developers and large companies are becoming more comfortable with push notifications, they're also bringing their marketing departments in to help craft them, Hieggelke tells me. Many apps are also implementing preference centers to manage their push settings, and some also include inboxes for keeping track of your old messages.